The Sport and Physical Education program at St Francis Xavier is developed to give each child the opportunity to participate in weekly physical activity with the primal focus to develop their fundamental motor skills.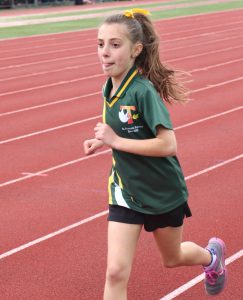 Throughout their entire schooling at St Francis Xavier, students have the opportunity to participate in a wide range of sporting pursuits.
Students participate in weekly Physical Education lessons and Sport sessions. Students take part in Morning Fitness sessions three times a week from 8.50am to 9.00am to encourage students to maintain a healthy lifestyle and give themselves the best opportunity to be alert and ready for their day ahead. Students have access to the great facilities at St Francis Xavier including a basketball court, netball court, and grass oval.
St Francis Xavier is a member of School Sport Victoria (SSV)  www.ssv.vic.edu.au
Sporting competitions that children have the opportunity to participate in include:
Hoop Time Basketball www.hooptimebasketball.com.au
Cross Country
Athletics
Swimming
House Twilight Sports
Interschool Sport Program – Football, Netball, Tee Ball, Soccer, Newcombe, Rounders