The Discovery Centre consists of two main areas – the resource collection and the technology area.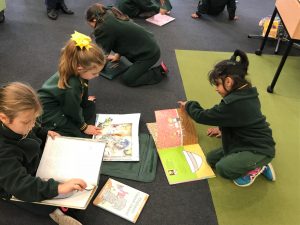 The Discovery Centre is a special place, in which the children are exposed to new information, new ways of expressing themselves using computers and it also allows them access to resources that will help them develop a love of literature and learning.
All children are encouraged to borrow from the extensive collection, which consists of non-fiction, fiction, bridging fiction and picture storybooks.
In the technology area the children learn how to use numerous computer programs to enhance their learning in different parts of the curriculum.
Each year level has two timetabled sessions per week in which to use the Discovery Centre for Digital Technologies, research and literature lessons.