St Francis Xavier Primary School enjoys strong and productive relationships within the community. Students benefit from the cohesive and supportive partnership that exists between teachers, the parish priest and parents.
There is a vibrant and welcoming social atmosphere in the school, while the established bonds with the community support the school in its activities.
The Parents and Friends Association is an active and valuable element of the school.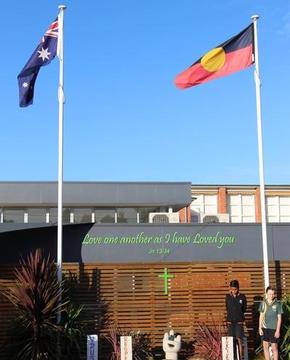 The Association is involved in:
• Organising social functions for parents and students
• Managing the second hand uniform shop
• Working bees that help to maintain our buildings and grounds
• Facilitating fundraising initiatives.
Parents may also nominate to join the Education Board. At least five parent members are elected to the Board for a two-year term. Parent input on the Board helps to guide the policies and future strategic planning for the school.
Parent support is also welcomed in various classroom programs as well as at sporting events and excursions.